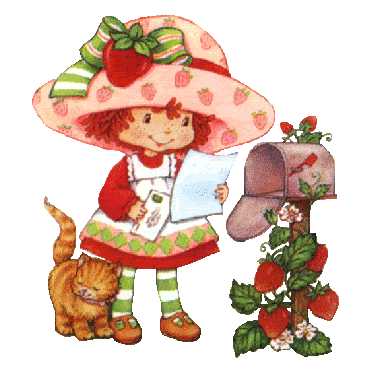 If you have any comments or questions you can email me at wshortcake74@yahoo.com
Strawberry Shortcake is a trademark of American Greetings, Kenner, Those Characters from Cleveland, Bandai. Content and pictures of Strawberry Shortcake are for information purposes only. On this website, I do not claim to own any pictures, images, or sounds that were not created by myself.


All personal images and content copyright ©2002-09 of winona1124 No part of this site may be used without permission.
This site was created on January 27th 2002