BELOW: LITTLE BLOSSOM TALC AND PUFF, SCAMPER LILY TALC AND PUFF (PICS SOON) AND DAISY DREAMER TALC AND PUFF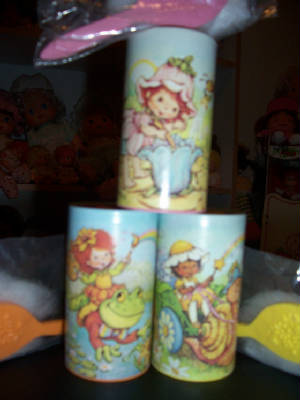 BELOW: LITTLE BLOSSOM, SCAMPER LILY, DAISY DREAMER VINTAGE CLIPS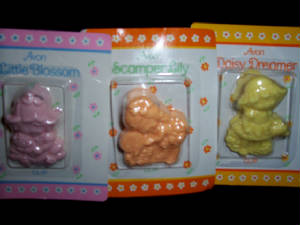 BELOW: LITTLE BLOSSOM, SCAMPER LILY, DAISY DREAMER HAND CREAM)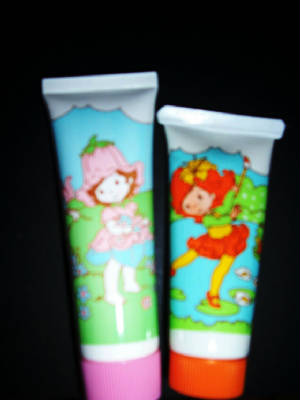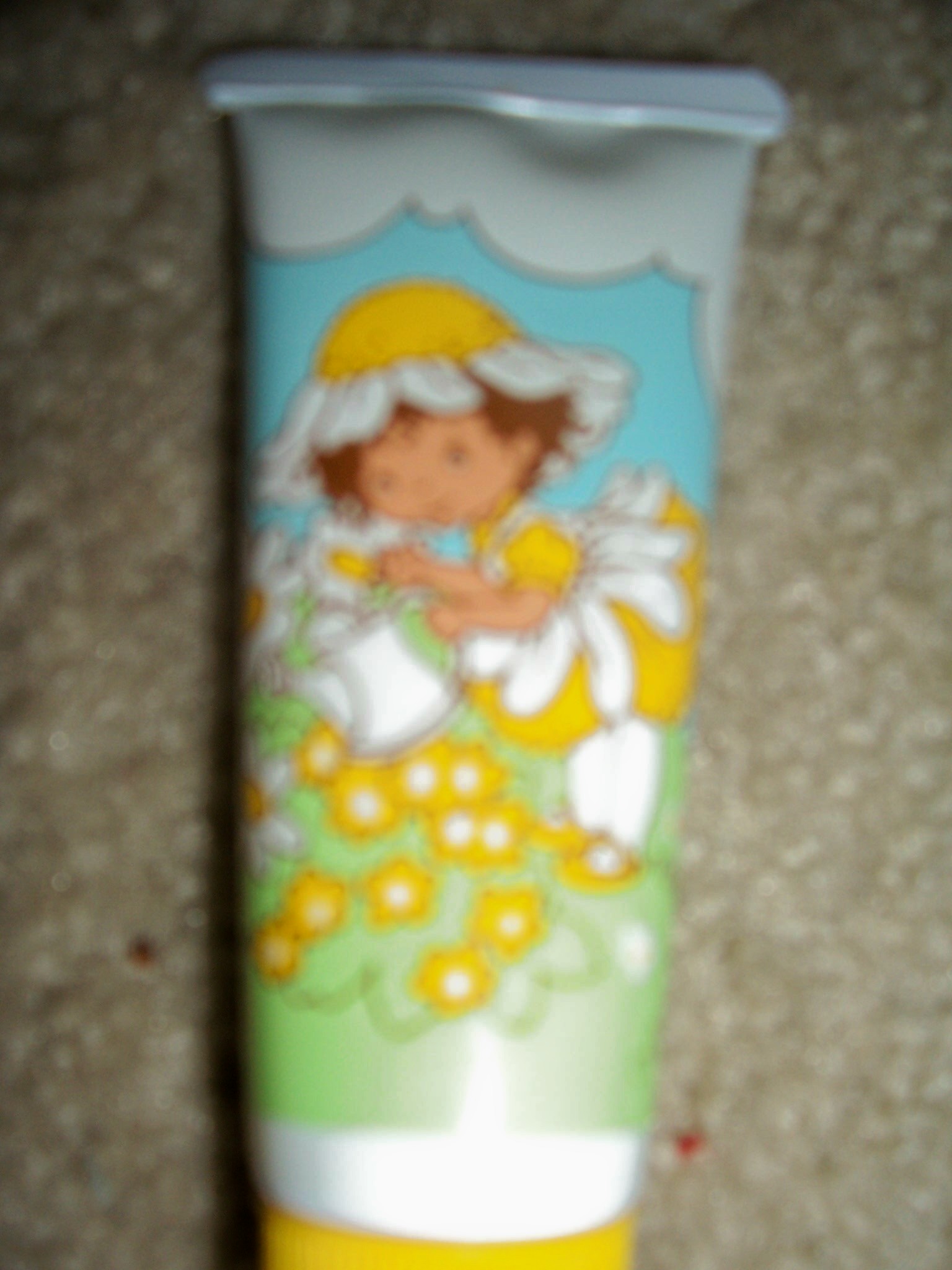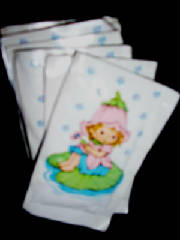 ABOVE: LITTLE BLOSSOM BUBBLE BATH. THEY COME WITH 10 PACKETS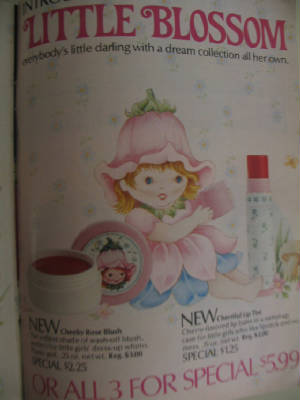 ABOVE: LITTLE BLOSSOM FEATURED IN AN AVON MAGAZINE WHEN IT WAS FIRST INTRODUCED IN 1981. MY FRIEND BAM TOLD ME ABOUT IT AND SENT ME A PICTURE, SHE LATER GAVE ME THE BROUCHURE AS A GIFT FREE OF CHARGE WHICH WAS SO SO COOL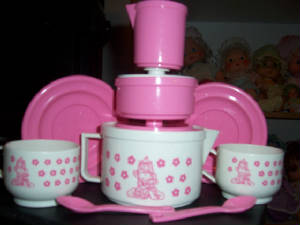 ABOVE: The Little Blossom Tea Set, I was lucky to find this and it's so cute!
ABOVE: LITTLE BLOSSOM BUBBLE BATH, LITTLE BLOSSOM LARGER TALC, LITTLE BLOSSOM SPLASH COLOGNE
LITTLE BLOSSOM WANTS
LITTLE BLOSSOM AND FRIENDS SOAPS
LITTLE BLOSSOM CLIPS AND CLIP BAG

IF YOU HAVE EXTRAS OR KNOW WHERE TO FIND THESE ITEMS PLEASE PLEASE PLEASE LET ME KNOW I REALLY WANT TO ADD THEM TO MY COLLECTON. JUST EMAIL ME THANKS!!!!!
HERE ARE SOME OTHER CUTE DOLLS THEY ARE CALLED COOKY DOLLS FROM THE COOKY BOX. HERE WE HAVE JELLIE SWIRL, CHOCOLATE CHIP, FUDGE STRIPE AND RAINBOW WINKS, FROSTY SPICE. I STILL NEED TO FIND THE MISSING IN ACTION FORTUNE COOKIE DOLL. ANYONE PLEASE EMAIL ME SO I CAN COMPLETE THE COLLECTION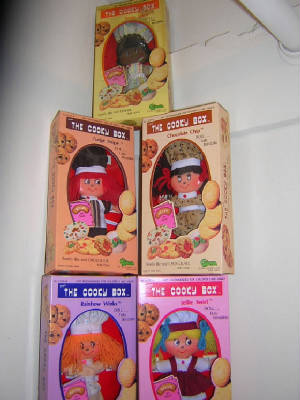 VINTAGE AVON 1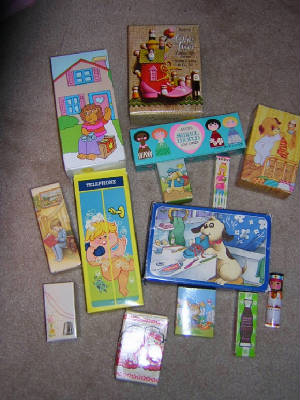 VINTAGE AVON 2
Strawberry Shortcake is a trademark of American Greetings, Kenner, Those Characters from Cleveland, Bandai. Content and pictures of Strawberry Shortcake are for information purposes only. On this website, I do not claim to own any pictures, images, or sounds that were not created by myself.


All personal images and content copyright ©2002-09 of winona1124 No part of this site may be used without permission.