MY JC PENNY SSC DOLL (LEFT)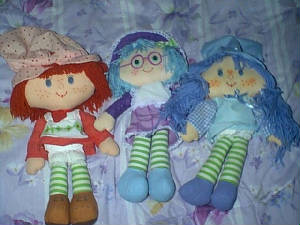 AND CUSTOM PURCHASES PLUM PUDDIN & BLUEBERRY MUFFIN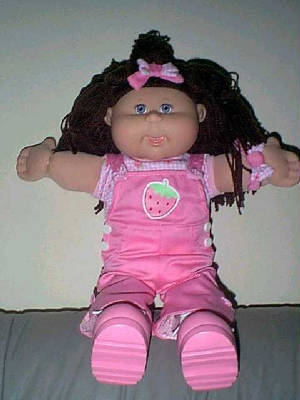 ABOVE: Not Strawberry Shortcake, but us girls at StrawberryLand have become obsessed with finding the new Strawberry Cabbage Patch Kid and she is a cutie. I wish I could have found one without teeth, but since I wanted a brunette with blue eyes like my daughter I had to keep this one.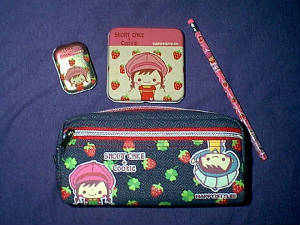 ABOVE: Here is something that reminds me of Strawberry Shortcake. I found it at a Japanese store that had Hello Kitty and other characters. It reminded me so much of my gal.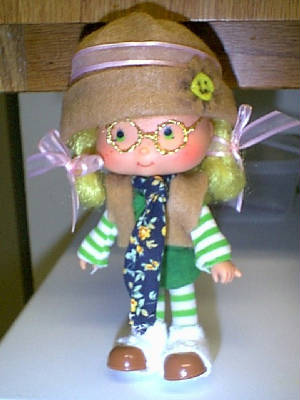 ABOVE: This is my very first custom doll I've made myself and she is the SSC character who was never made into a doll. Her name is Tea N Honey. Doesn't she look unique? I'm so proud of myself :-)
MY BLUEBERRY MUFFIN BERRYKIN I MADE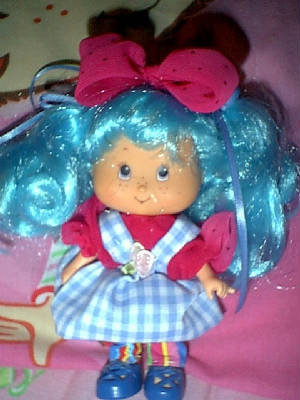 MY CUSTOM PLUM PUDDIN BOY DOLL I MADE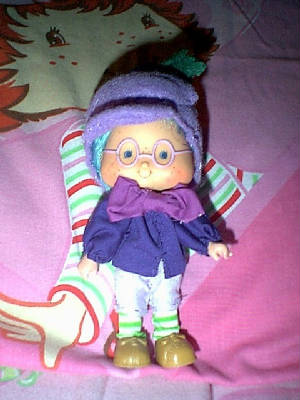 MY CUSTOM PEACH BLUSH BRIDE DOLL I MADE
KELLY DOLL CLOTHES AND I ADDED TO THEM :-)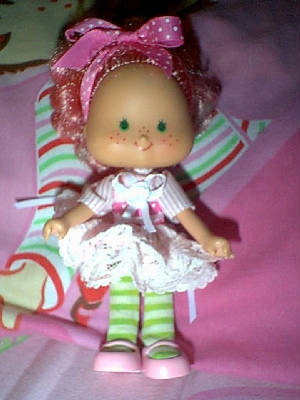 PEACH BLUSH PARTY GIRL I MADE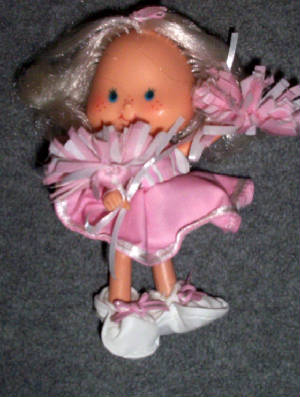 ABOVE: A custom doll I made her name is Angel Cheer Cake
ABOVE: A custom I made her name is Raspberrygrapekin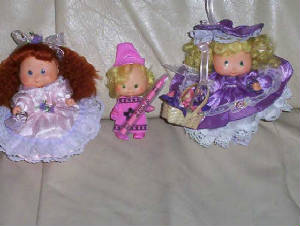 ABOVE: Some custom dolls I made we have Strawberry Princess, Buttercrayolacookie and Lemonbell Meringue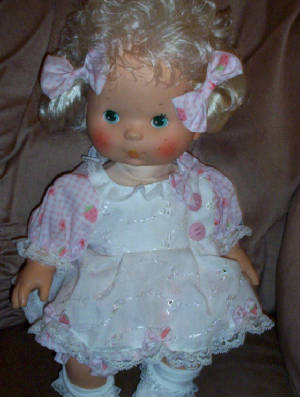 ABOVE: A new custom doll I made her name is Apricotkisses and she is a Blow Kiss custom
My newest custom Strawberryblueshortcake Princess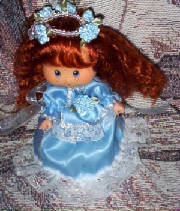 My newest custom Southern Belle Lemon
MY CUSTOM I MADE COWGIRL ANGEL CAKE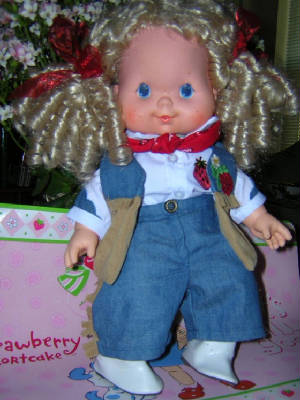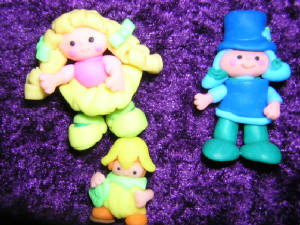 Some custom minis my friend Agnieszka made for me. This is Banana Twirl and her berrykin and Blueberry Muffin. They are SO cute!
Plum Puddin Custom Blow Kiss, a purchase on ebay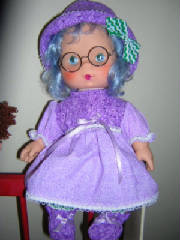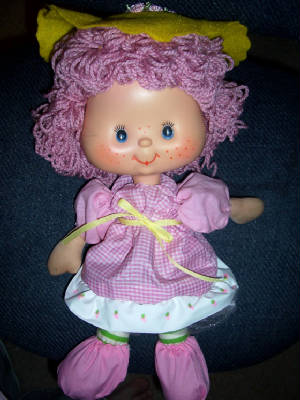 ABOVE: A custom Peach Blush Vinyl Rag Doll I made, and on the right is an Angel Cake Rag Doll
Danbury Mint SSC Doll 1 of 6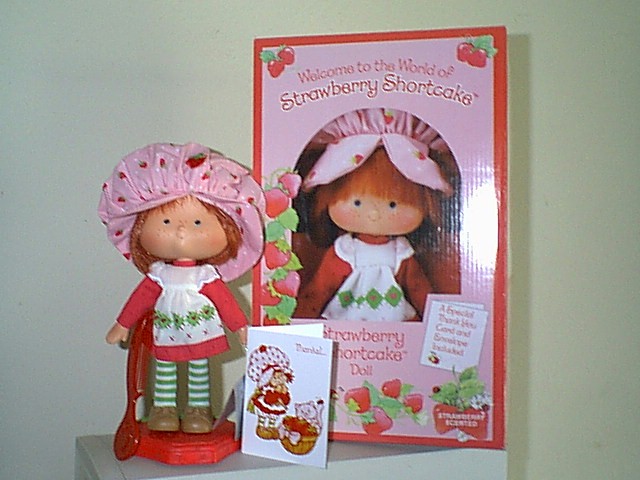 2 of 6 Danbury Mint SSC Dolls, Blueberry Muffin
3rd of 6 DANBURY MINT DOLL APPLE DUMPLIN
4 of 6 Lemon Meringue Danbury Mint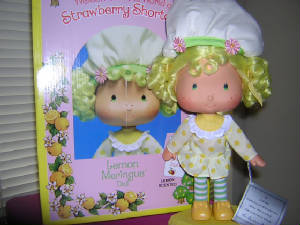 5 of 6th Danbury Mint SSC Doll, Huckleberry Pie
Raspberry Tart Coming Soon!
New Tin SSC Cookie Jar Found By Enrique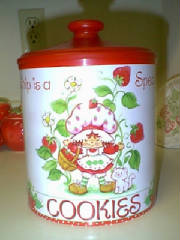 ABOVE:I finally found them all and it was not an easy task. These are Fairykins. There names are Leaf Hop-kin, Poseykin and Sunshiny Sprite, Cater Fuzzykin, Starrybrite, Silvery Moon, Lorelei Mermaid, Sweetyheart. If anyone can find any Fairykin stuff I don't have or know about please let me know
BELOW: Fluttering Fairykins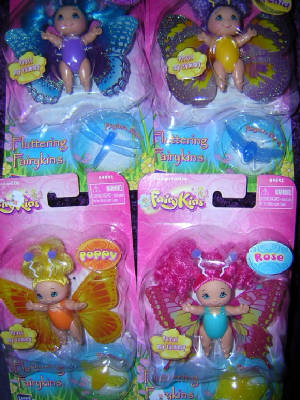 Floating Water Fairykins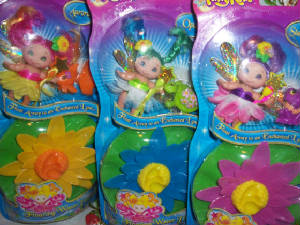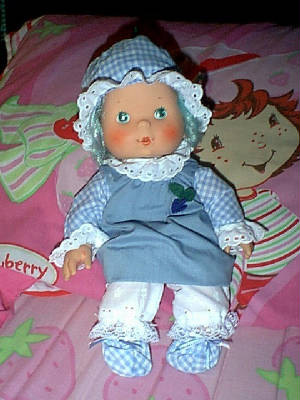 ABOVE: My Blueberry Muffin Custom Blow Kiss Doll done by yours truly...isn't she so pretty?? I am so proud of her! She even has Blueberries on the back of her hat that we can't see but trust me it looks great! I love her!
MY CUSTOM RASPBERRY TART 1991 DOLL I MADE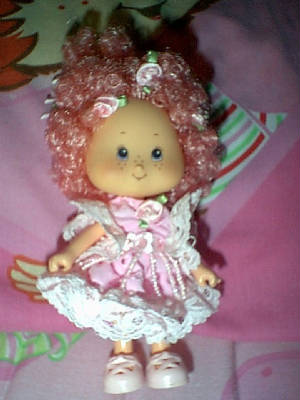 MY NAKIE BRAZILIAN DOLL I ADDED TO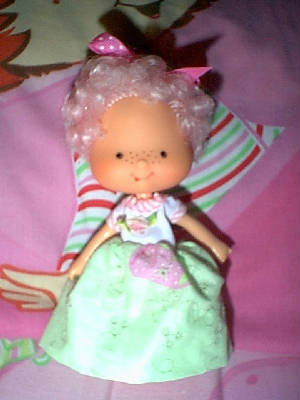 SEE HER PRETTY STRAWBERRY MATERIAL??
MY BANANA TWIRL BERRYKIN RAGDOLL PURCHASE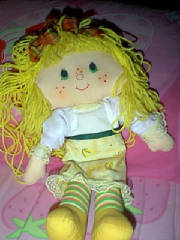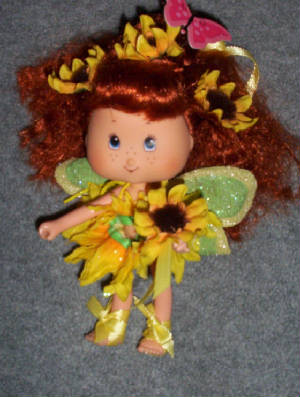 ABOVE: A custom doll I made her name is Strawfairykin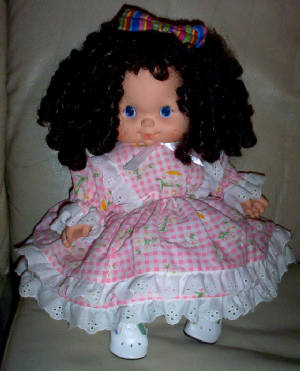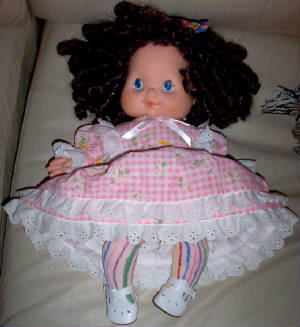 ABOVE: A new custom blowkiss doll I made. Her name is Strawberrykisseskin and she is Berrykin Blowkiss, below is a pic of her Berrykin tights I created
Blueberry Grape Princess, my newest custom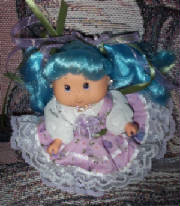 My newest custom Southern Belle Raspberry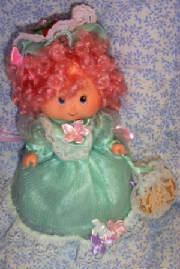 MY FIRST CUSTOM RAG DOLL I MADE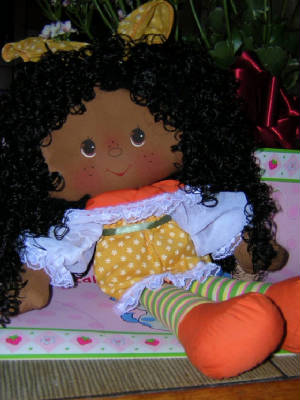 ORANGE BLOSSOM BERRYKIN DOLL